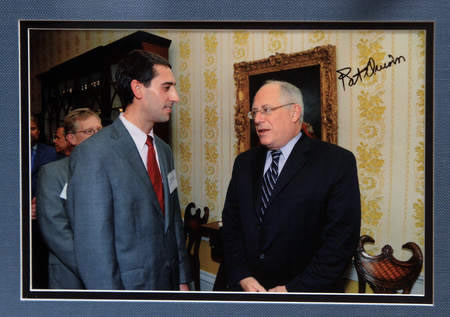 Zach Mottl and Illinois Governor Pat Quinn at the Governor's Mansion in Springfield to discuss workers' comp reform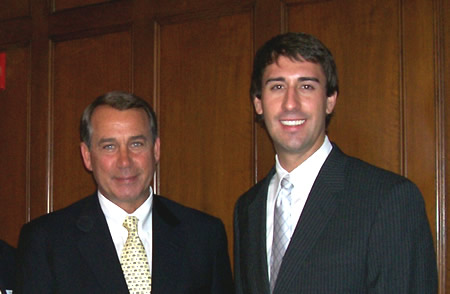 Zach Mottl and Speaker of the United States House of Representatives John Boehner discussing national manufacturing issues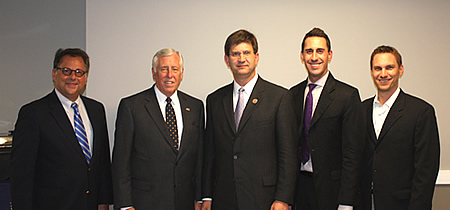 Pictured from left to right: Past TMA Chairman Steve Case (ASK Products), Democratic Whip Steny Hoyer, Congressman Brad Schneider (D-10th), TMA Chairman Zach Mottl (Atlas Tool Works), TMA Vice Chairman Brian Panek (Panek Precision)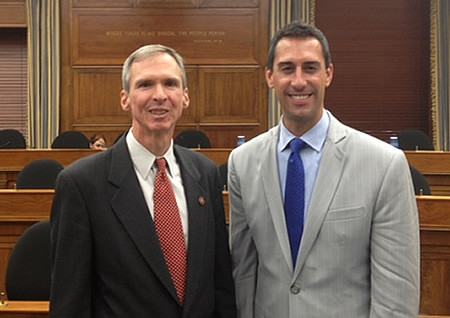 Zach Mottl (right) meets with Rep. Dan Lipinski (IL-3) prior to testifying in support of the American Manufacturing Competitiveness Act, H.R. 2447, in front of the House Science Research & Technology Subcommittee this week.
Industry Involvement
Atlas Tool Works is an active member of numerous industry specific associations, boards and committees. Our history of involvement and dedication to organizations supporting manufacturing and business speaks to our level of commitment to ensuring the continued success of Atlas Tool Works along with the industry as a whole.
TMA Chairman Zach Mottl Terry Testifies Before U.S. House Science & Technology Committee -

TMA Unanimously Elects Zach Mottl as Chairman of the Board (youngest chairman in the 88-year history of the organization) -

Associations
TMA
USBIC – US Business and Industry Council
CPA – Coalition for a Prosperous America
Illinois Chamber of Commerce
MANA - Manufacturers Agents National Association
AHSRA – American High Speed Rail Association
NAM - National Association of Manufacturers
Boards and Committees
UIC Department of Mechanical Engineering Industrial Advisory Board (UIC IAB)
TMA PAC
TMA Board of Directors
TMA Education Foundation
Economic Development Committee of Burr Ridge